ONLINE PAYMENT SYSTEM – CURRENT PARENTS
Central Point School District provides parents and guardians the opportunity to view, manage, and pay for student fees, fines, and more on a secure, web-based student account management system.
Please Note
You will need to have an activated ParentVue account to access the Online Payment System and establish a password. You will need to wait 24 hours after your ParentVue account has been activated before accessing the Payment System. Need help with ParentVue? Contact your student's school for assistance.
CLICK HERE AND FOLLOW THE INSTRUCTIONS BELOW TO ACCESS THE SYSTEM.
FIRST TIME USERS
1 – Click on the button "Click here to set your password"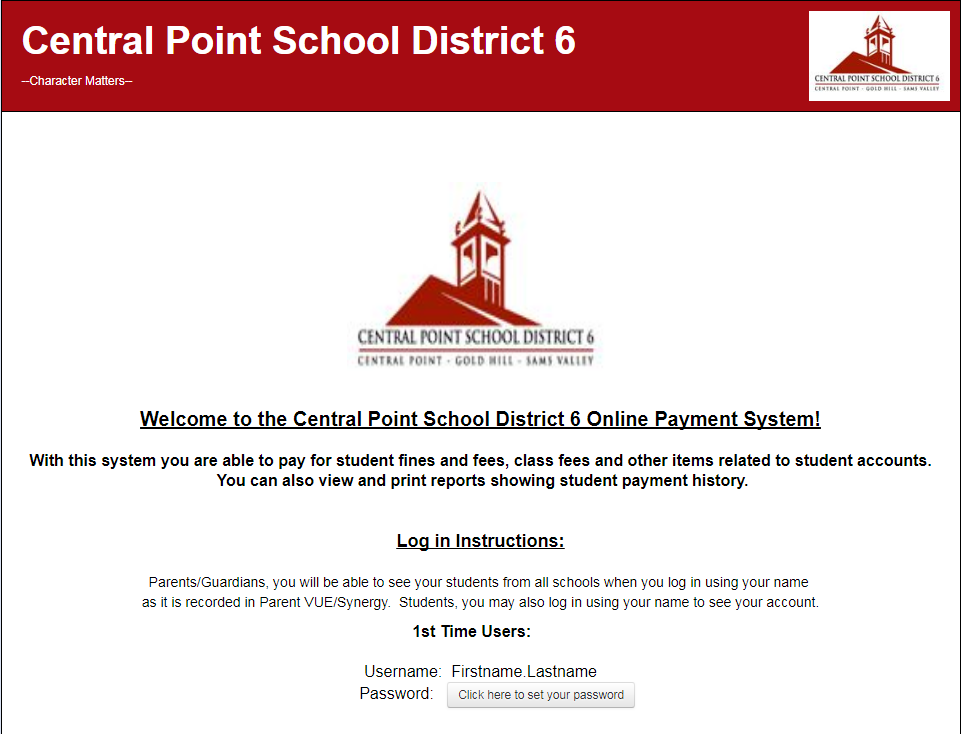 2 – Identify your account
Your user name is the First and Last name used in ParentVue (NOT your ParentVue username). For example, if your name is entered in ParentVue as John Smith, your username for the payment system is John.Smith

3 – Check your email and click on the link to set your password
RETURNING USERS
1 – Enter your username which is your name listed in ParentVue (firstname.lastname)
2 – Enter the password you created during your first visit
If you have forgotten your password, click on the link provided on the log in page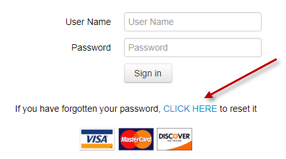 Please Note
Parents/Guardians, you will be able to see your students from all schools when you log in using your name as it is recorded in ParentVue.